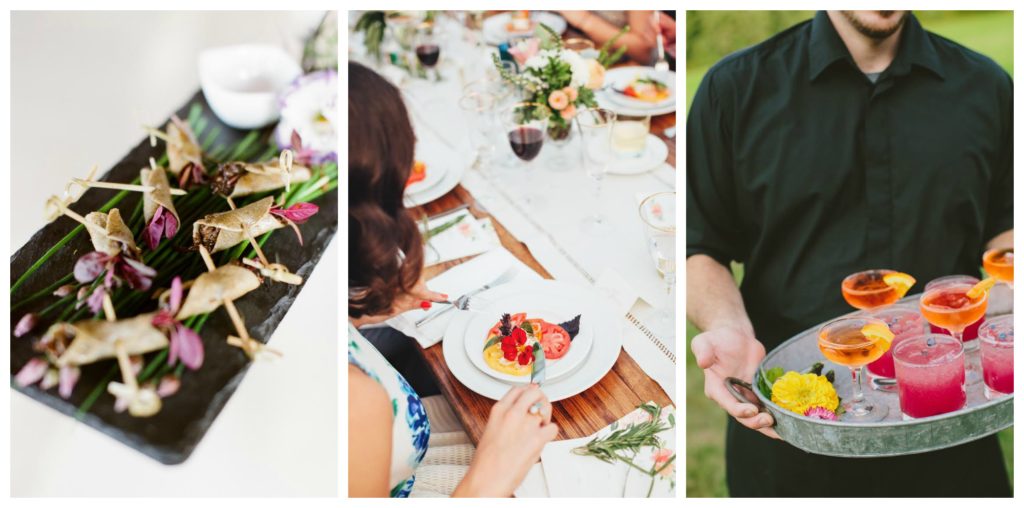 Meredith Perdue | First Mate | Henry & Mac
Beech Hill Barn: What is your name & the name of your business?
Abigale Avey & Michael Casby of Trillium Caterers
Beech Hill Barn: Describe the range of services you offer.
Full service catering, bartending services, complete rental coordination, event staffing.
Beech Hill Barn: What is one thing you would say makes your business unique in the wedding industry?
We are a full service event company, capable of providing so much more than just food for our client's wedding or party. We not only work closely with our clients to develop menus that reflect their tastes and budget, we also employ a talented staff that includes servers, bartenders, and cooks who are dedicated to providing the highest level of quality for our events. In addition to food and service, Trillium has the experience and knowledge to provide complete rental coordination whether a party is being held in a venue that includes facilities, or in the middle of a field with no power or running water. We also have strong relationships with some of the most talented vendors in the state and look forward to connecting our clients to the planners, florists, photographers, and musicians who we work with to create the seamless events that Trillium has become known for.
Beech Hill Barn: What do you love about barn weddings?
Barn weddings are incredibly romantic and lend themselves to a wide variety of aesthetics that can be customized to reflect the bride and groom's taste and personalities. The grounds that wedding barns are typically on are quite beautiful and sometimes include orchards or gardens. We once catered a wedding on a working farm with lots of goats, sheep, and chickens……..the guests loved it!
Beech Hill Barn: How far in advance do couples book you for their wedding?
Typically 9 months to 2 years in advance.
Beech Hill Barn: How can couples get in touch with you?
Through our website, TrilliumCaterers.com. Take a look at our blog for wedding features and behind the scene peeks at our work. .