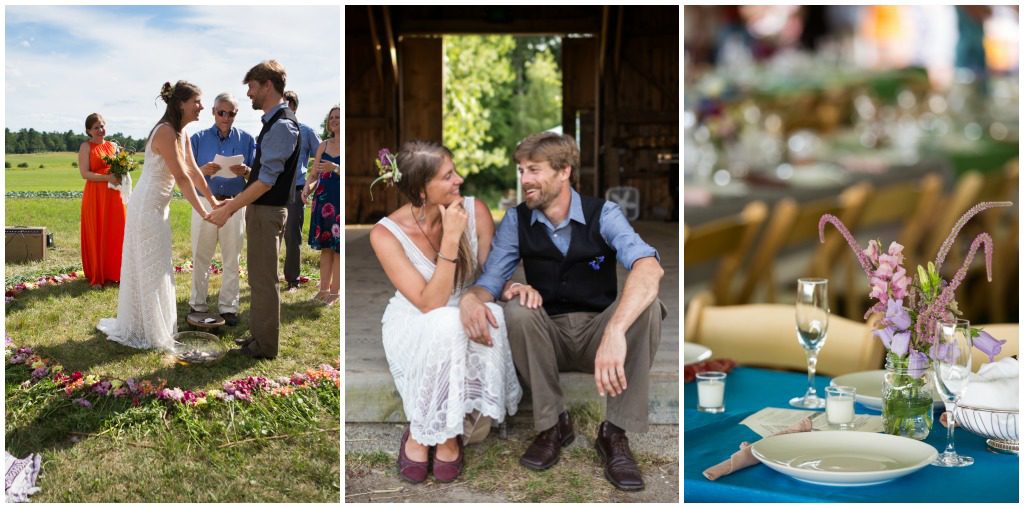 Here's the scoop on one of our favorite local photographers, Whitney J. Fox Photography. Owner, Whit Fox, is a visual story teller with a unique background in both commercial and natural portrait photography.
Describe the range of services you offer.
Creative documentary storytelling for life's big events and small moments in-between. I photograph weddings, family portrait sessions, family reunions, birthdays, baptisms, and other life events. I also shoot lifestyle and corporate/commercial photography, often partnering with PR and marketing agencies as well as working directly with brands and companies. I primarily shoot in Maine and New England, but am available for travel or will coordinate with clients if I will be on the road or on a plane to a location they might happen to need a shoot.
What is one thing you would say makes your business unique in the wedding industry?
While some of my corporate/commercial work requires a bit of directing, I approach weddings and family sessions differently. I thrive off documenting real moments, without affecting what is unfolding. Weddings and family sessions allow me to be in my element, to observe, to look, to listen, to feel — I aim to bottle that up in my photographs to tell the story of a couple's wedding day or a family just being a family. My photographic education (both undergrad, my master's degree, and everything in-between) is rooted in journalism. It is where I learned the power of photojournalism and what it means to be an ethical storyteller, and I still strive to follow that credo with my approach to documenting weddings and families. I don't "photoshop" or retouch a couple's photos. If I don't want the red exit sign in the frame, I try move myself to change the composition. And those lines around your eyes that you say you want removed, I won't, because they just mean you've had a life filled with laughter. Consequently, I feel my background and approach makes the way I document weddings unique.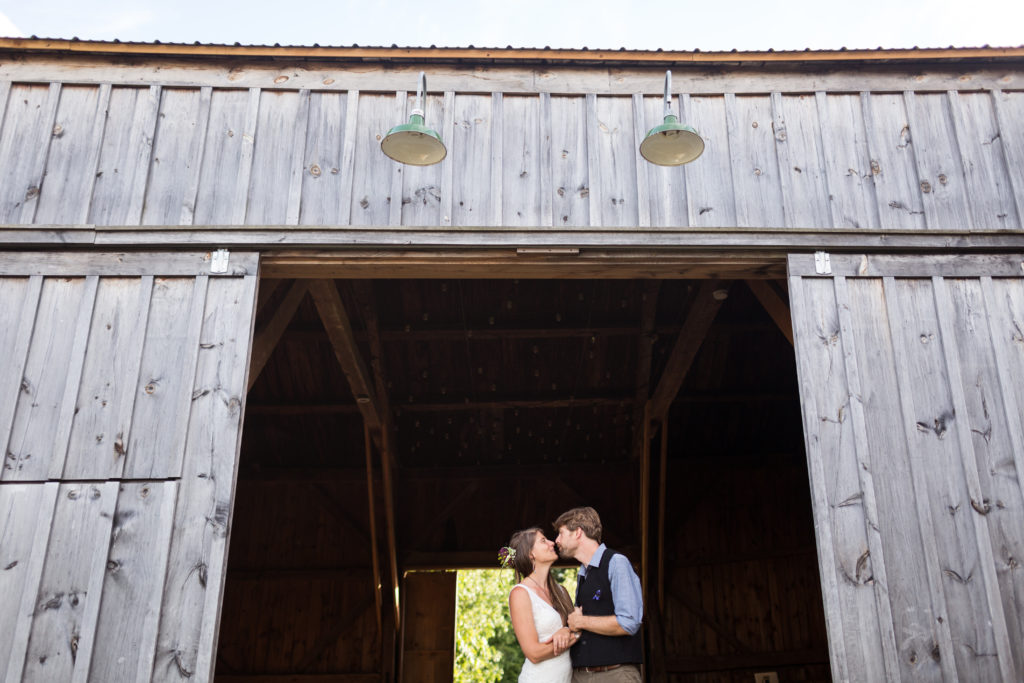 What do you love about barn weddings?
Barn weddings usually mean the couple and I are on the same wavelength. They typically have the same photographic desire as me — to document their wedding as candidly as possible and to capture them with their best friends and family. Barn weddings just add the right amount of rustic and laid-back. While a barn usually allows a couple creative freedom to manifest any wedding vibe possible — an all white palette, colorful bohemian decor, or glitter, glitz, and gold — the barn always seems to warm the celebration and make it feel that much more homey for guests.
How far in advance do couples book you for their wedding?
Couples book me about one year from their wedding date. Some about 8 months from their date, and a few two years in advance. My advice is to book early though for any wedding vendors – it just ensures availability for your wedding date and makes planning pretty smooth.
How can couples get in touch with you?
By just picking up the phone and calling me! I know, I'm kind of old school! I love chatting with folks and a five minute call can sometimes be so much more productive than multiple emails back and forth. That said, email is of course the next best thing. I can also be found on all mainstream social media platforms. I look forward to hearing from you!
Contact:
www.whitneyjfox.com
www.whitneyjfoxweddings.com
781.492.7069
Instagram, Twitter, Pinterest – @wjfoxphoto
Facebook – facebook.com/whitneyjfoxphotography
LinkedIn – linkedin.com/company/whitney-j.-fox-photography
Google+ – plus.google.com/+WhitFox