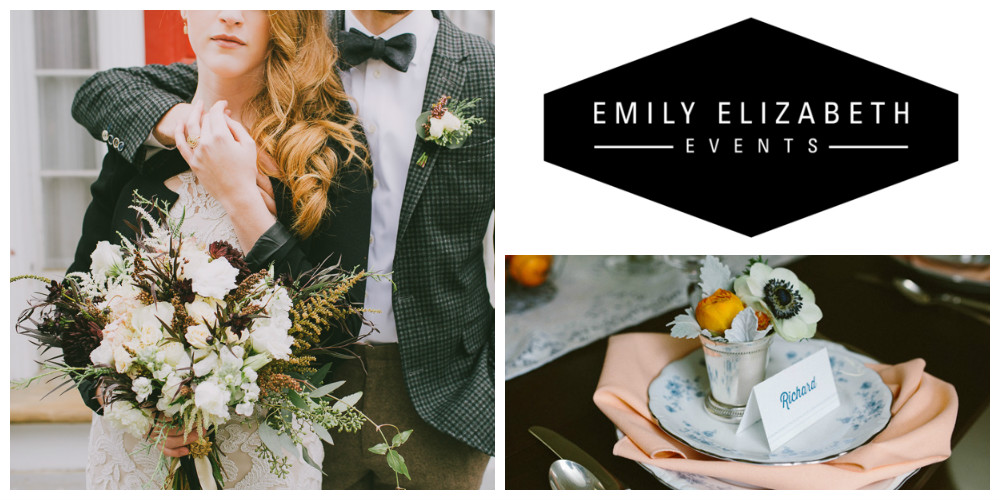 Meet our friend Emily Hricko, of the amazing Emily Elizabeth Events. This designer offers a nuanced understanding of weddings and delivers a creative touch to each event she executes.
Describe the range of services you offer.
Full service event planning + design
What is one thing you would say makes your business unique in the wedding industry?
I adore my couples and the work is always a collaboration between me and my clients. There is no formula and I love both classic weddings as well as celebrations that are a bit more outside the box. A wedding can be anything you want it to be… a morning spent bungee jumping with ten of your closest friends and family followed by Bloody Mary's for example! (I hope I have the opportunity to do that one someday.)
What do you love about barn weddings?
I love the understated nature of a barn wedding, that cozy, warm, authentic feeling. I love that Beech Hill also has some industrial design elements – no other barns in Maine are doing that right now and I have a real soft spot for the industrial look.

How far in advance do couples book you for their wedding?
Usually 6-18 months in advance, but just this past year I planned one in three and a half weeks and another in two months!
How can couples get in touch with you?
The easiest way is through email (ehricko@gmail.com). You can also find me on Instagram, Facebook, and Pinterest!
[Photos: Jamie Mercurio / A Love Supreme]